Welcome to Tanzania a beautiful country in East Africa at home of the Serengeti and Kilimanjaro Mountain. We know Tanzania is a dream destination for many travelers around the world so, we are committed to show you a beautiful landscape, romantic beaches and wildlife experience which are waiting you to explore. With our top class professional and experienced traveler team, we promise to make your holiday in Tanzania be a memorable Experience.
Tanzania Safaris
Tanzania a home of classic safari country of Serengeti National Park to the highest mountain in Africa Kilimanjaro.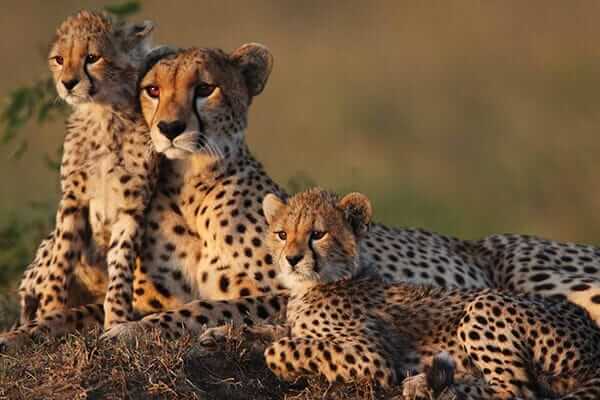 Family Friendly Safari
Create amazing holiday memories and enjoy plenty of family fun, Give the kids an experience they'll never forget with a luxury beach retreat.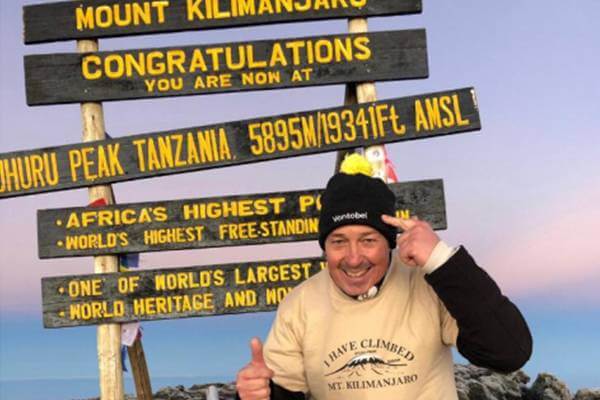 Kilimanjaro Trekking
Conquer Africa's highest peak Mt Kilimanjaro 5895M and watch the sunrise from 'The Roof of Africa'. one of the seven summit in the world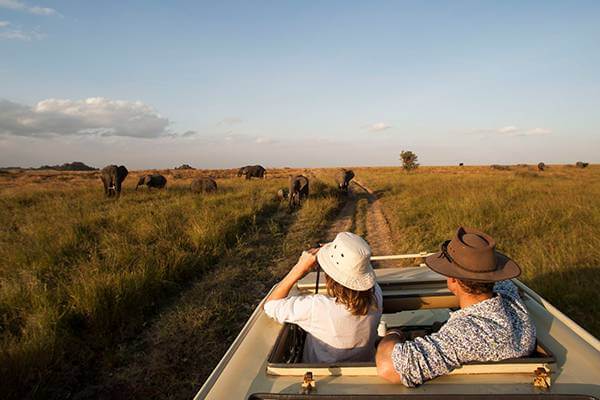 Honeymoon Safari
From the dust road of Serengeti to Zanzibar Island, a perfect mix of adventure and romance with a safari and beach honeymoon.
Bicycle Tour
Mytrip2tanzania create cycling experiences of a lifetime around Tanzania. We invite you to discover nature and local culture with our bike tours.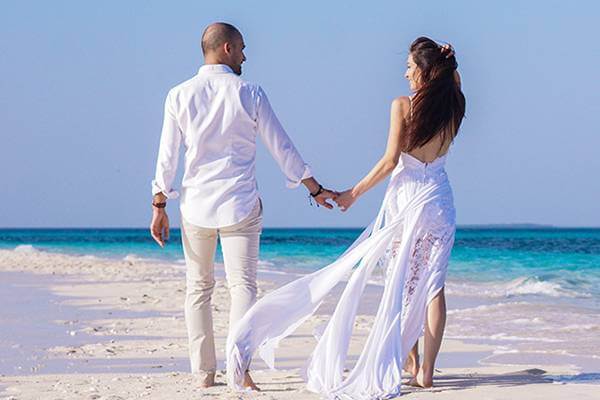 Zanzibar Holidays
Discover Zanzibar's best beaches with its spectacular sunsets, palm-fringed beaches, turquoise waters & colorful coral reefs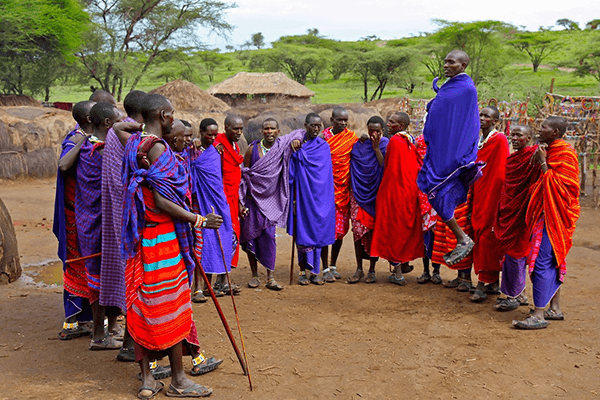 Cultural Tour
From the iconic Maasai tribe to lesser-known tribes Chagga and Iraq, Tanzania has a rich cultural experience to explore.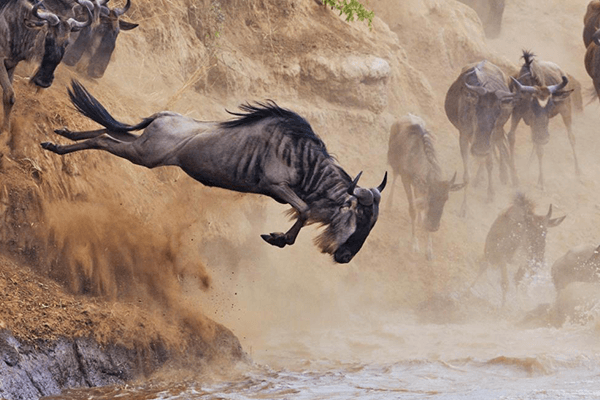 Wildebeest Migration
Each year, over two million wildebeest and plains zebra migrate from Serengeti to Maasai Mara in search of lush grazing grounds and life-giving water.
Photographic safaris
A photographic safari is one of the best ways to preserve your safari memories, improve your photo skills and surprise your friends back home.
Our Clients Reviews and Testimonials
Global16412114251
2023-10-19
Best Safari ever The Guide was very nice and friendly and knew many things about the national parks. We saw the most beatufill animals you can imagine from close range. Would definetely reccomend it👍🏼
Amazing experience with MyTrip2Tanzania We went wirh a friend on safari in Tanzania in September 2023. Philbert was really nice guide and met our expectations on sagari 100 %. It was unforgettable experience and would really do safari once again. The lodges he chose for us, was really good. The welcoming, the staff, the food, all in all everything met our expectations more as expected. Keep doing your great work!! Greetings from Lithuania and Switzerland.
Perfect time in Tanzania! We traveled together with a friend to Tanzania in September. Philbert was extremely nice, starting from organizing everything to the last detail and finishing with being very flexible and accustoming to all our wishes. He made our safari experience unforgettable, we also learned A LOT about all the animals, since he was always sharing interesting facts about them. The places he picked out for living were also nice. Basically he took care of everything and we felt very safe and comfortable the whole trip. Generally he is a very nice, trustworthy, had working person who prioritizes his clients and is genuinely trying to make them happy- and this you can definitely feel throughout the whole trip. We would definitely recommend him to everyone who is looking for an unforgettable experience in Afrika's safaris.
Great Tanzania Experience We started with the usual Safari round trip (Tarangire, Serengeti, Ngorongoro), spent two nights at a Masai Lodge and went on a guided road trip down to the coast until DarEsSalam. The safari was amazing (we saw the big 5!), the Masai place was really insightful (and the stars at night simply breathtaking) and the second part of the trip was a deep dive into the country's less travelled places where thanks to our excellent guides we learnt a lot about the country, culture and people! We highly recommend MyTrip2Tanzania, everything from pick-up to drop off was perfectly organized with great attention to little details! The guides were very knowledgeable and fun! We hope to be back soon!
wunderschöne Ferien Ich kann das Reisebüro und ihre Zusammenstellung nur empfehlen, waren Traumhafte Ferien, super Gides, schöne Loges und sehr feines Essen. Macht weiter so! Cilla im Hintergrund und Philbert als Guide, danke euch beiden.
Mooie waterval en wandeling Met z'n vieren de mooie Napuru waterval bezocht en daarna een lokale lunch gekregen. Er was een gids die ons van alles vertelde en ons goed hielp.
UNFORGETTABLE EXPERIENCES with MyTrip2Tanzania We chose MyTrip2Tanzania and we were not disappointed. It was one of the most beautiful, authentic and incredible stays I've ever had. Philbert is the best guide by far, so don't hesitate to book with him: you'll never be disappointed. He will always suggest the best options and must-do excursions in northern Tanzania. In addition to the safari, he showed us natural pools, an amazing waterfall and coffee plantations. In short: an extraordinary trip with an attentive and interesting guide. Thanks a lot Philbert we'll miss you!
Guillaume Dmgs
2023-08-12
Amazing and Perfect Trip Kind and lovely Guide. Pick up from the Kilimandjaro Airport to our hotel. Then 2 days at Serengeti park with an amazing lodge. Visit the Ngorongoro cratere and the day after we spent the night at a Masaaï village with lovely lodge. We visit the waterfall and coffee production close to Moshi. I recommand mytrip2tanzania 100%. Thanks a lot for all the memories.
Kilimanjaro and Safari We spent 2 weeks in Tanzania with MyTrip2Tanzania. First we climbed the "Roof of Africa" ​​with the experienced and reliable guides Gilbert Moses and Jerry and a great team. Super crew, super delicious food - everything organized perfectly. Then we went on safari for 4 days with the safari guide Ayubu - also incredible days with lots of animals, wonderful accommodations and great organization here too! Thank you MyTrip2Tanzania for this wonderful holiday - well organized - reliable - top guides. Would book here again in a heartbeat!!
Kilimanjaro&Safari 1.Kilimanjaro, Lemosho 8 Tage: zuverlässige&erfahrene Guides(Gilbert Moses&Jerry), tolle Crew, wir wurden wie Königinnen behandelt, hatten viel Spass, hervorragendes Essen, wir haben uns pudelwohl gefühlt&es bis zum Gipfel geschafft!💪🏼 2. 4-Tage Safari, Tarangire/Serengeti/Ngorongoro: sehr erfahrener Guide(Ayubu), er hat uns sogar unsere Lieblingsgetränke organisiert🥤🫶🏼sicherer Fahrstil, atemberaubende Tiersichtungen, tolle Unterkünfte. Super organisiert, schnelle&unkomplizierte Kommunikation, sehr faire Preise, alle nötigen Infos frühzeitig erhalten. Wir sind begeistert!!Asante sana🇹🇿
Why book with Mytrip2Tanzania?
100% Tailor Made
Our travel expert have all travelled extensively in Tanzania and they know it very well.
Our local travel expert will designed your holiday from start to finish
Tried & Tested
Over 6 years of experience plus firsthand knowledge of every destination.
Clients satisfaction, over 98 % of our customer satisfier our service and rate us a 5 star excellent.
Price Guarantee
Expert advice makes the most of your time and budget easy while plan your holiday.
No currency surcharge or surprise costs during your holiday time.
Fully Protected
Registered and regulated by tourism bodies.
24 hours support line from our office to deal with any eventuality.